"CUNEIFORM"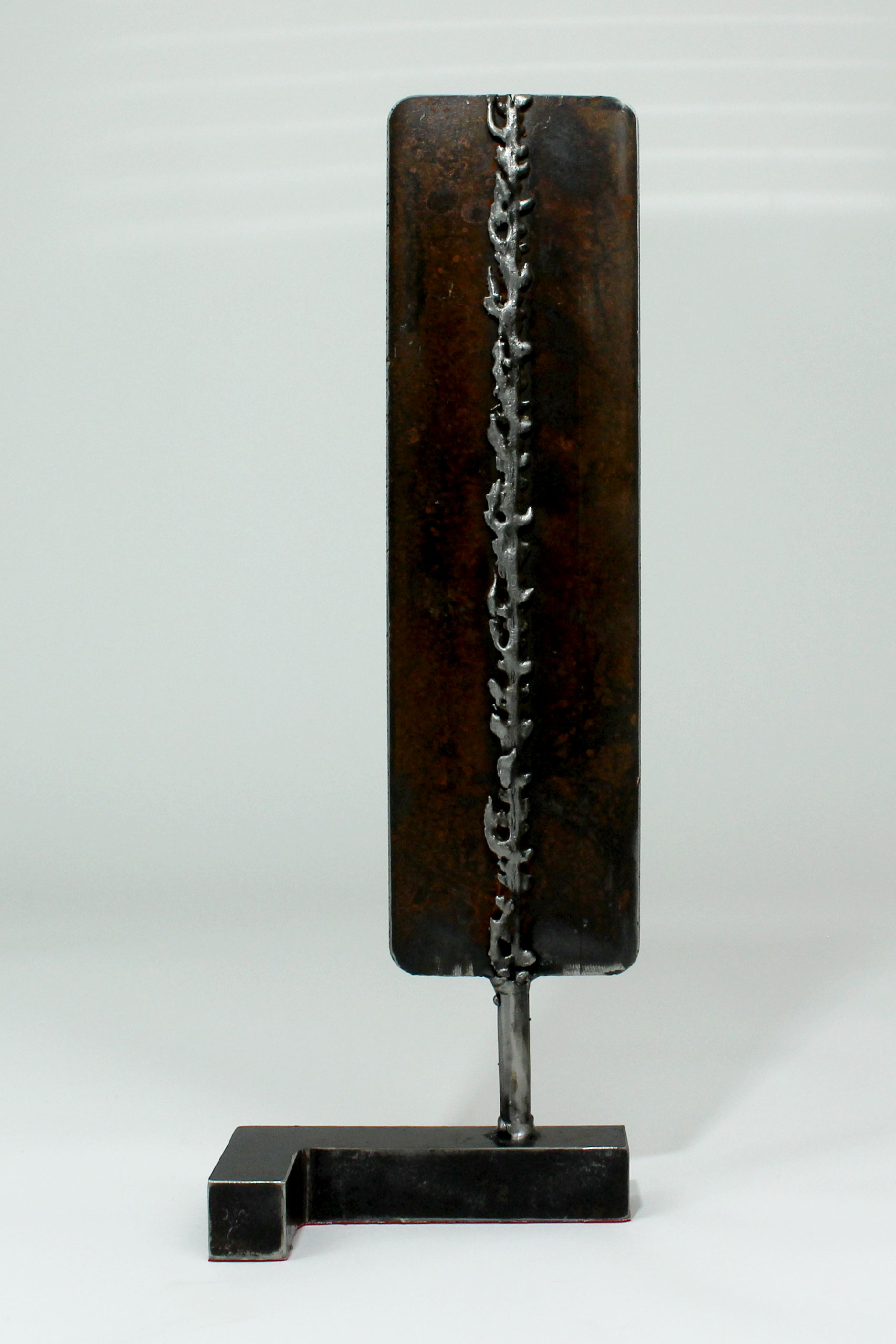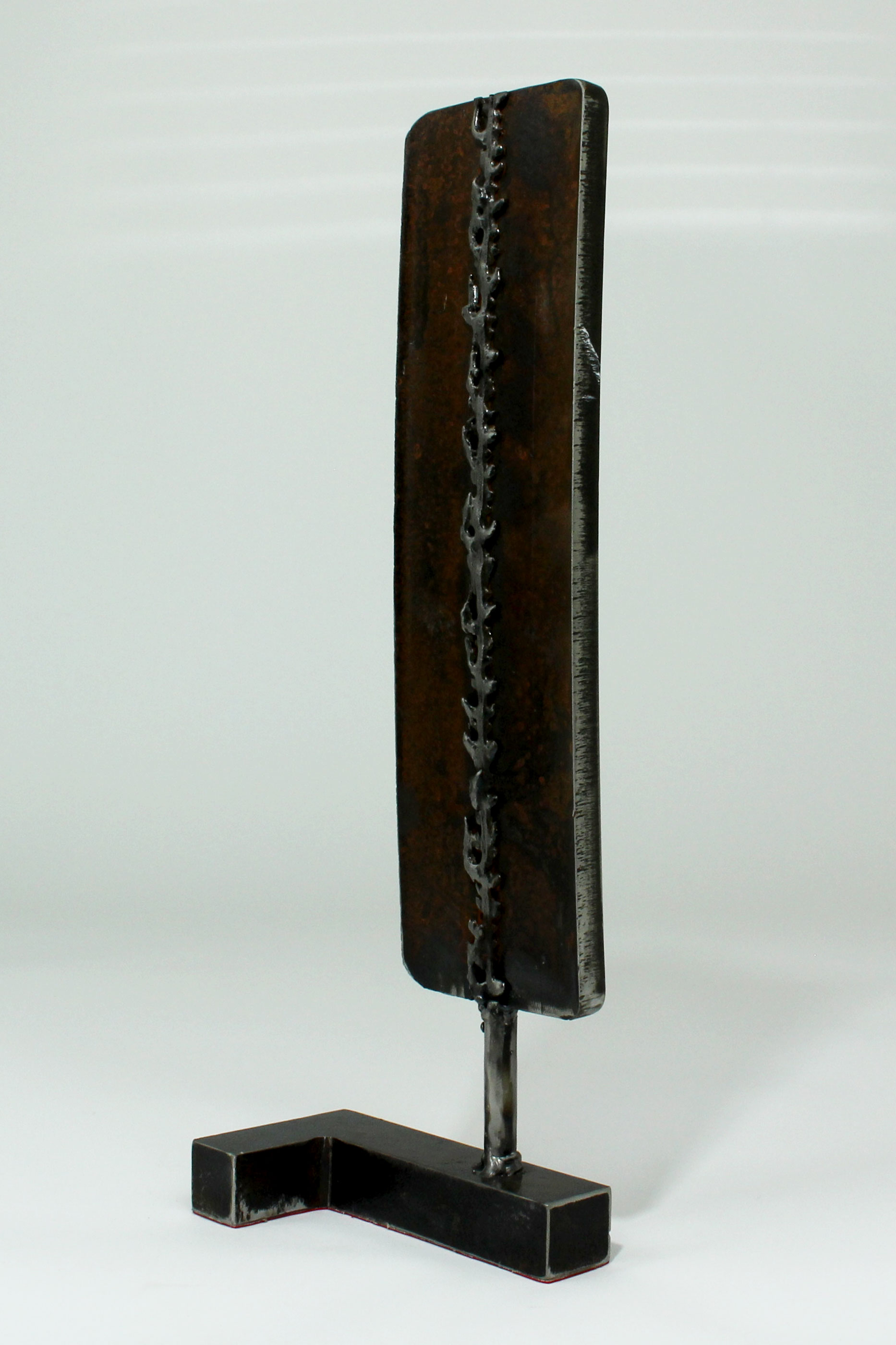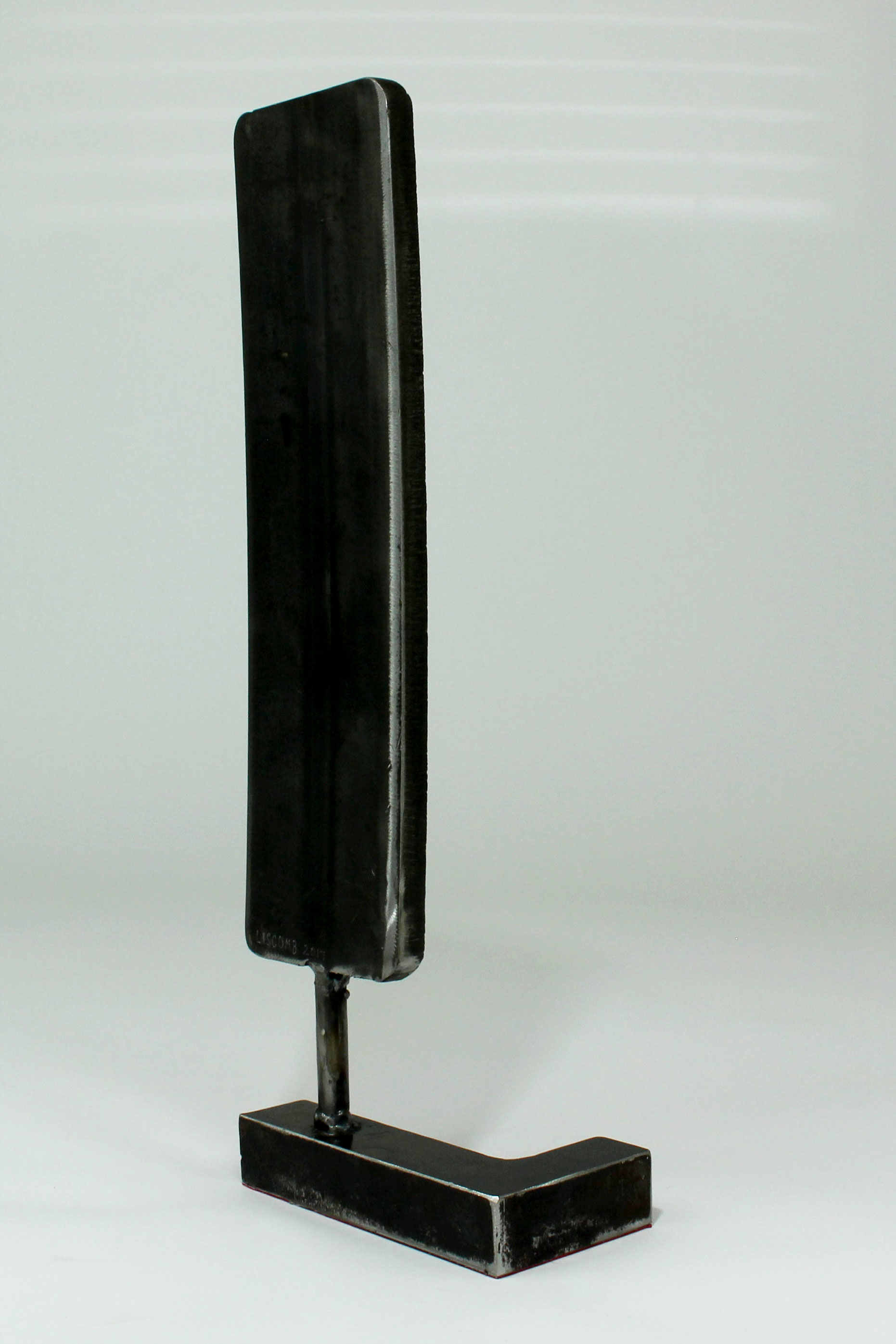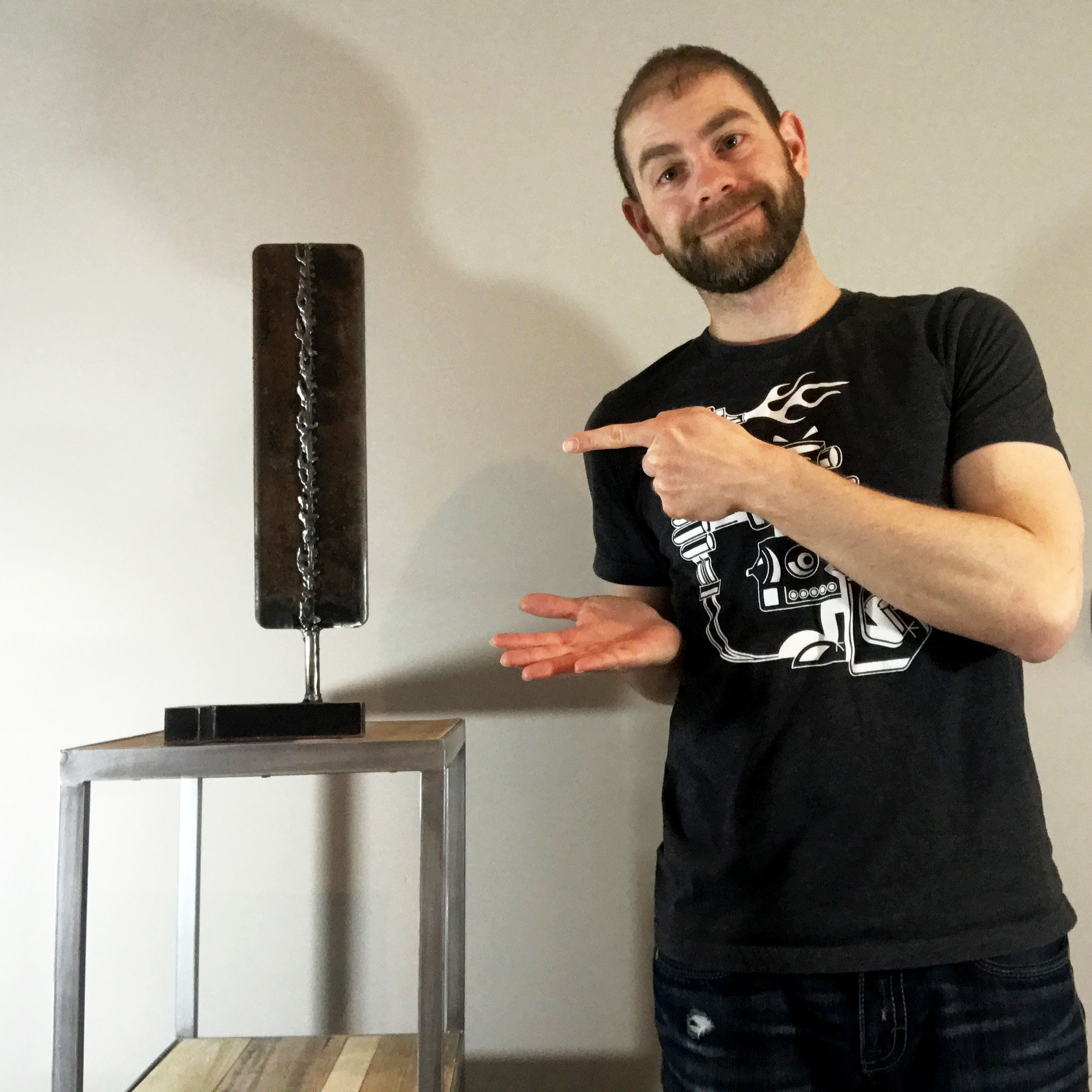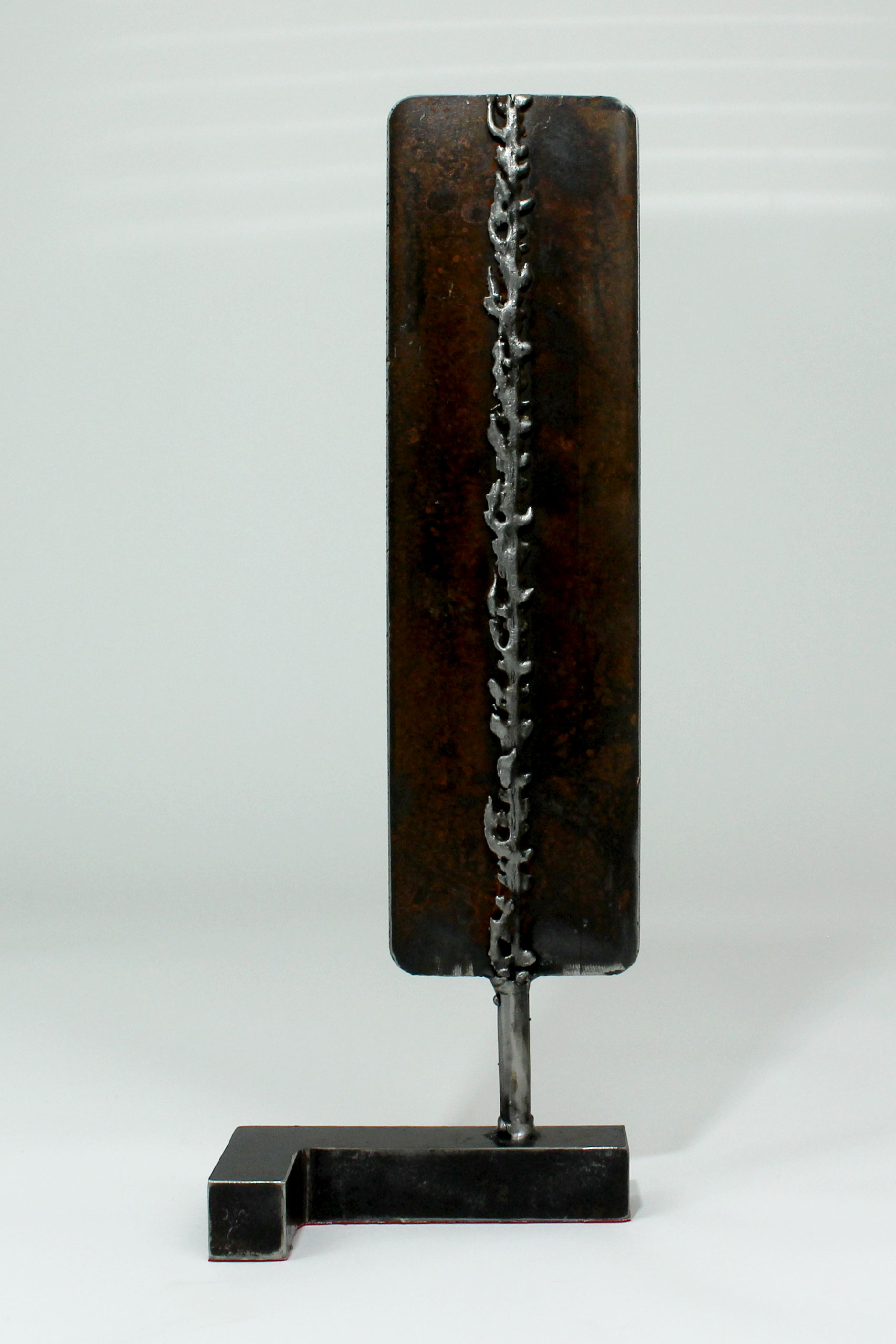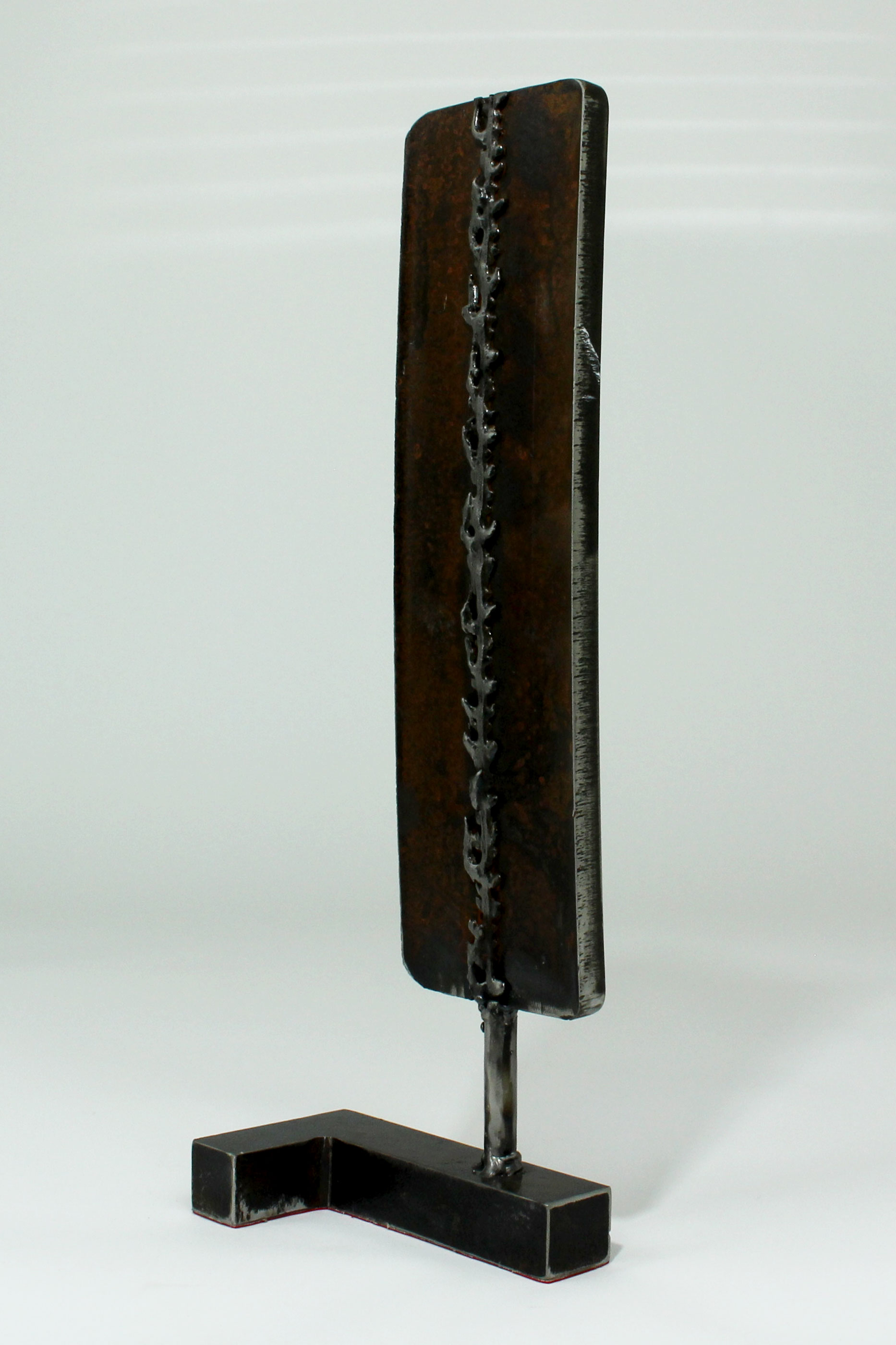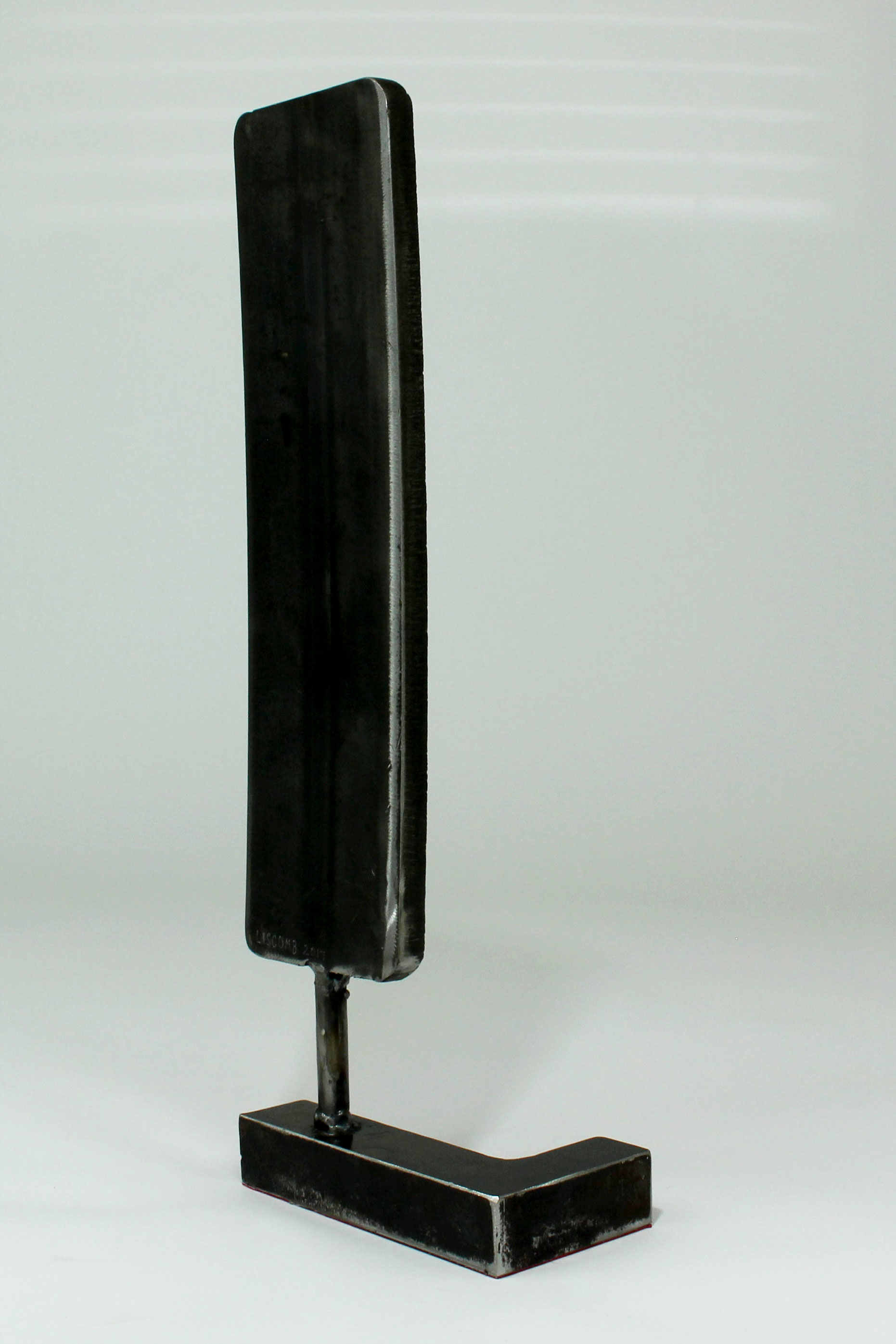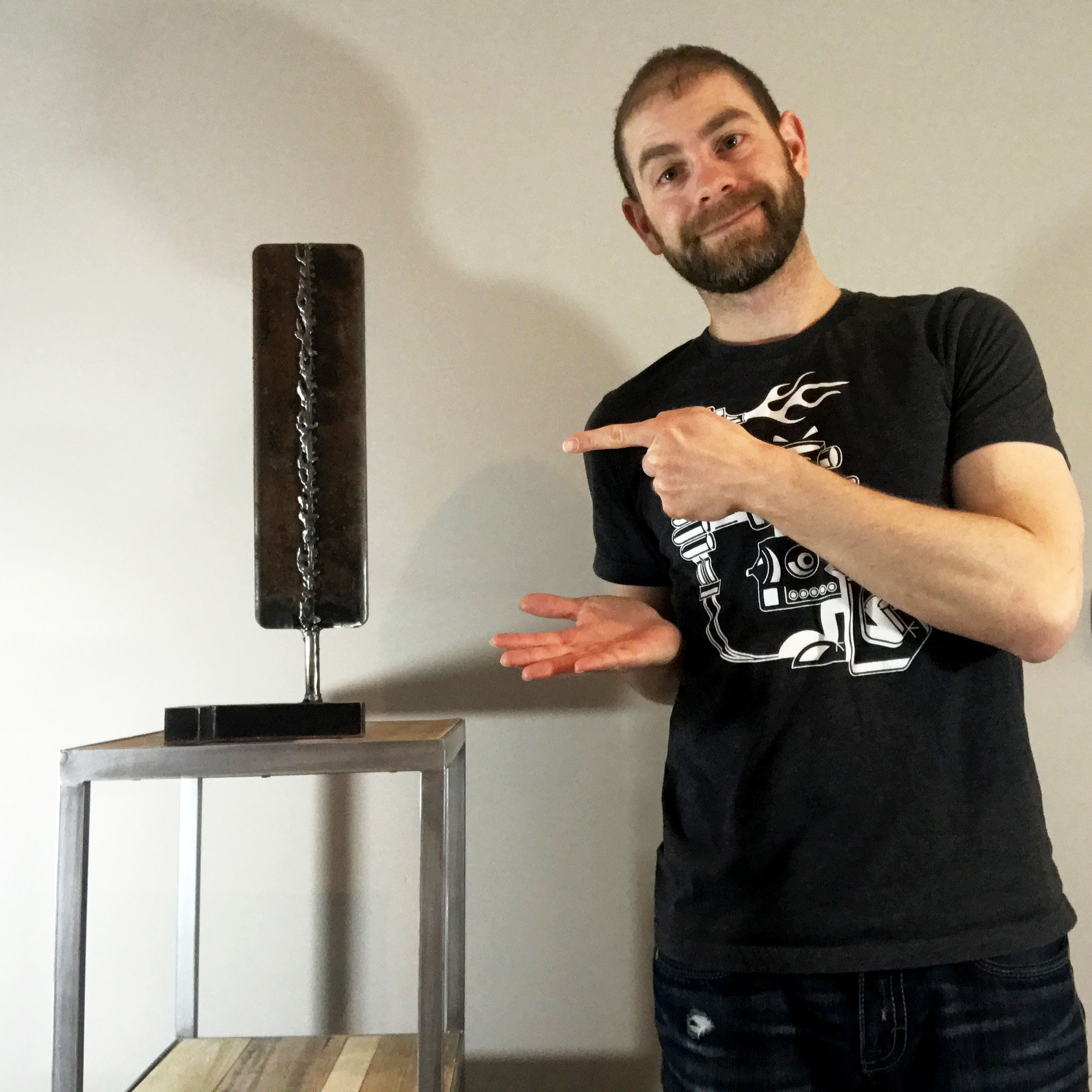 "CUNEIFORM"
cu·ne·i·form
kyo͞oˈnēəˌfôrm,ˈkyo͞onəˌfôrm,ˈkyo͞onēəˌfôrm/
adjective
1.

denoting or relating to the wedge-shaped characters used in the ancient writing systems of Mesopotamia, Persia, and Ugarit, surviving mainly impressed on clay tablets.

"a cuneiform inscription"
noun
1.

cuneiform writing.
(Definition taken from Google)
This beautiful abstract piece is by Chance Liscomb. It is meant to represent his take on cuneiform writing.
Perfect abstract piece for a side table or dresser.
Dimensions: 6"W x 3"D x 17"H
Free shipping within the US.
Additional shipping charge on international orders. Contact us at info@ironbento.com for further details.